New Season Starting Monday,  January 7 2019!
Chabad of Clearwater is proud to present our Torah Studies catalog of classes for Season Two.
At Chabad, we value a deep, rich learning experience and we aim to provide this in an unequivocal way. This is why we have brought you a Torah Studies program of the highest caliber, developed by the world-renowned Rohr Jewish Learning Institute. The program brings you a series of stimulating text and discussion based classes that take place on a weekly basis. Our lessons will engage you in a multidimensional way by challenging you intellectually, spiritually and emotionally. They explore contemporary issues through a Torah perspective as well as tackling timeless questions in the Jewish tradition.
I invite you to browse through the topics in this catalog and to join us for some weekly inspirational study. These classes will be held  Monday evenings, 7:00pm-8:00pm @ the Tabacinic Chabad Center. They are open to all, whatever your level of learning may be, and I encourage you to bring your friends along.
Shalom, 
Rabbi Levi Hodakov
Chabad of Clearwater
PS. For questions or to register by phone please call us @ 727-265-2770.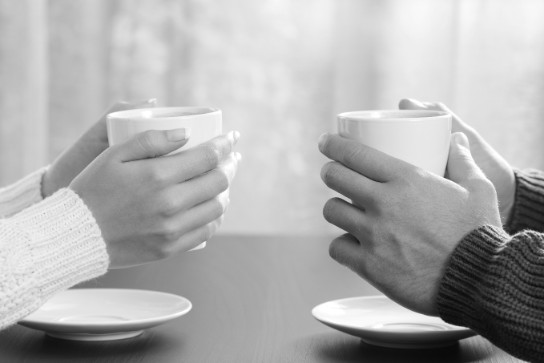 Breaking Norms
Challenging Yourself to Touch Another
The Four Questions feature prominently in the collective Jewish imagination. While these questions have been chanted for millennia, fewer know that embedded within the structure of the Passover seder is a clarion call for every Jew to put on a hat they may have never imagined donning. Answer the call!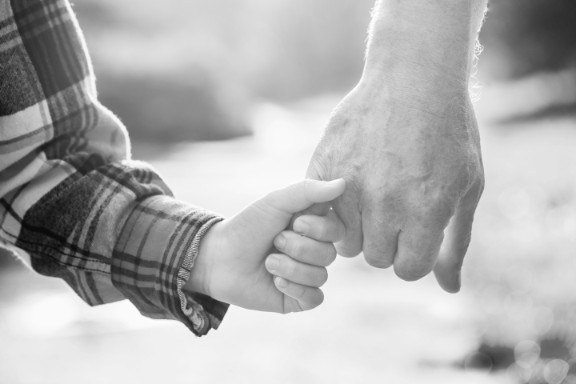 Wet Behind the Ears
Balancing Enthusiasm with Maturity
At the foot of the sea with the Egyptian army thundering behind them, one Jewish tribe started . . . throwing stones at another tribe! What? As we unravel this mystery, discover how to strike the balance between the enthusiasm you seek and the maturity you wish to master.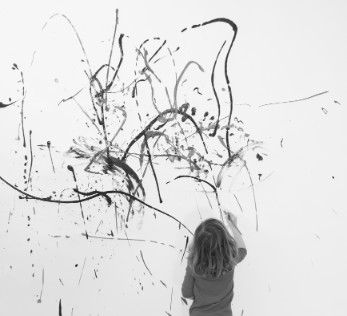 Life is Art
Human Flaws Are the Brushstrokes of Divine Beauty
Have you ever wondered what life would be like without so many flaws? Wouldn't your days be so much more meaningful if you didn't constantly struggle with doubt, insecurity, and hidden demons? Frankly, the answer is, "No!" The secret lies in a story about an idolatrous priest who embraces the Jewish message and ends up with an eponymous portion in the Torah bearing his name.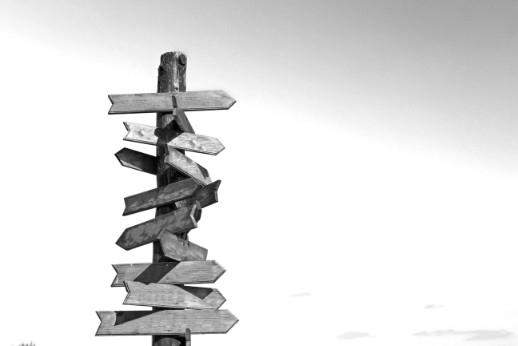 Making Tough Choices
Grabbing On to the Reins of Life
Ever landed in a tough spot with difficult choices? Was there a pitiful situation that set you up for some pretty bad choices? A little-known law about a slave getting his ear pierced at the door of his master encourages us all to face the music and make the best choice we can.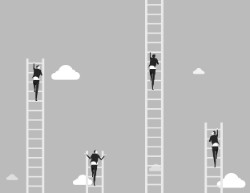 The Aroma of Acrimony
Why You Should Never Give Up
Nobody's perfect. Our personal Judaism, as with all the things in life, can get a little tough. Does that mean we're failing? Why should we continue to struggle if the calm never comes? This class, on the Temple altars, sheds light on the glory of the grind.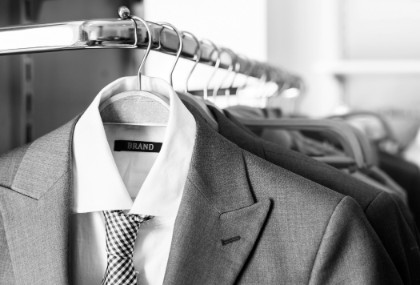 Clothes Make the Person
Behavioral Mastery Is the Name of the Game
From the moment Adam and Eve used leaves to cover their naked flesh, humans have forever been clothed. What does Judaism have to say about your suit and your prom dress? Discover the rules and regulations, the culture and the kabbalah of the clothing in your closet.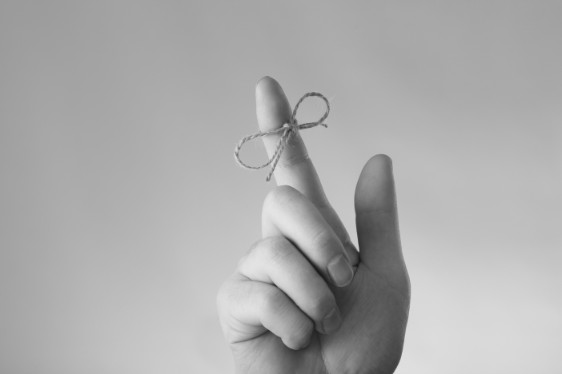 Forget Me Not!
Connection Is the Key to Memory
Now that we all have smartphones in our pockets, it seems ridiculous to tie a string around your finger to remember something. But that's how things were done for millennia. What's the connection between a knot and memory? Well, the connection is—believe it or not—connection.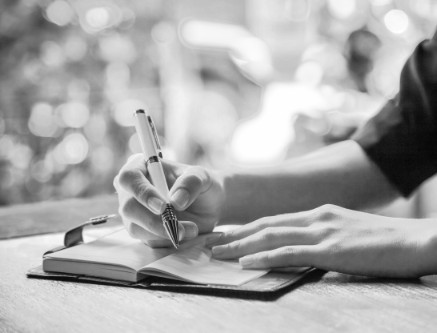 Flip the Script
Writing the Narrative of Your Own Life
We live life one day at a time, every day another chapter. As the days pile up, they string together a narrative, a story that you tell yourself and relate to others. So what's your story? Is it a series of frustrations and mishaps, or a wonderful tale of success and meaning?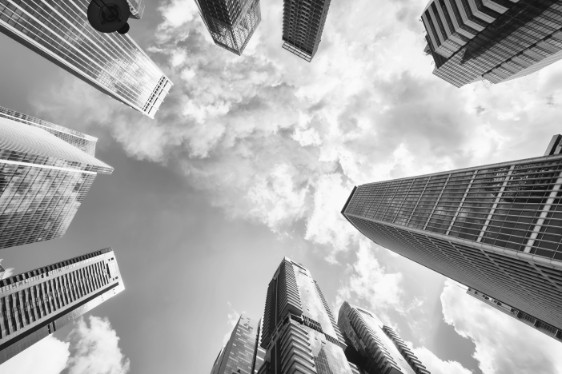 Did Plato Get It Right?
Jewish Realism vs. Greek Idealism
While Plato spoke of the universal—the dreamy ideal without concrete realization—Torah mobilizes us to take action in the here and now. In this class we discover heaven on earth in Judaism's more sublime sense of idealism, one deeply rooted in reality.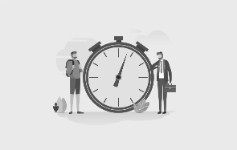 Today Is the First Day of the Rest of Your Life
Make the Most of It
Routine can be boring. A vacation, a surprise visit, a raging concert—now you're talking! But do you want your job to change every day? Do you like sleeping in a different bed every night? Would you enjoy a new relationship every week? Regardless of your answer, this class is for you.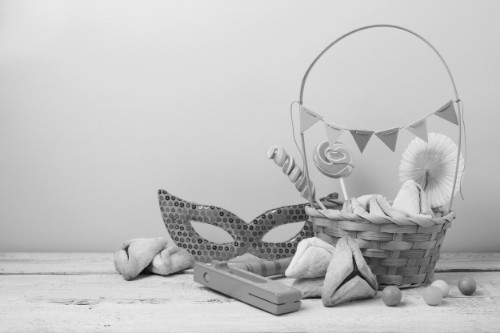 Do It Because You Care
Personal Touch Is All the Difference
Getting a birthday card with no personal message is just a wee bit disappointing. Have you ever done something like that? Have you ever "gotten it done" but without any personal feeling? Join the Jews in the perilous times of Shushanic Purim, and find the tools to inject passion and personality into your otherwise banal behavior.

The Day Aaron Argued with Moses
Sorry, You Were Never Meant to Be Perfect
An odd thing happens in the desert as the Jews commence services in the Tabernacle: Moses and Aaron get into a whole kerfuffle about a burnt goat. True story. What's the significance of this peculiar debate, and what does it have to do with me?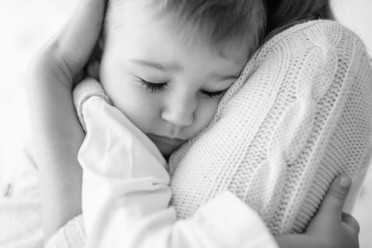 Compassionate Condemnation
Love, Love, and Love Some More. Then Criticize
It can feel pretty good to call someone out for their faults and wrongdoings. As you sit atop your moral high horse, it's nice to know that you can see evil for what it is. But a curious law in the obscure topic of lepers in the Torah teaches us a radical different approach. An approach grounded in profound compassion and a deep sense of love.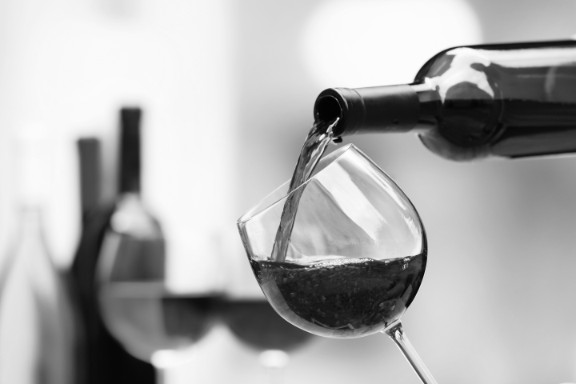 A Stranger to Passover
Developing a Taste for the Divine
Not unlike fine wine and whiskey, a taste for G‑d needs to be developed. Passover is a time of personal connection, a time to become a real connoisseur of spirituality. This lesson explains how.
YOUR WEEKLY DOSE OF JEWISH INSPIRATION
Torah Studies is a program of the Rohr Jewish Learning Institute